Hi everyone!
It's been about 3 weeks since I wrote my last blog post explaining what the situation around COVID-19 and Chile is, and things have changed a little bit, so I thought I would write a quick update. I would recommend reading my last blog post before this one, you can access it by clicking here.
I thought the COVID-19 situation was bad last blog, but it's just gotten progressively worse.
As of today, 7th of June 2020, there were 6405 new cases today, and 93 deaths. There is a total of 134 150 cases in all of Chile and 1637 deaths. I thought we were in the peak back then, but now the numbers have tripled. Honestly, I'm not sure when we will be in the peak, all I can hope is that we are in the peak right now and it doesn't get worse, but that's not likely.
This is the link to the official Chilean government's page about COVID-19 if you wish to read/stay up to date with it: https://www.gob.cl/coronavirus/cifrasoficiales/
Currently, the entirety of Santiago is under quarantine, with the same restrictions as I mentioned in my last blog post. There hasn't been a date set for when the quarantine will be lifted as of yet, so it's become a game between my family and I to guess when we reckon it'll be. My bet is that quarantine will be lifted in September, but things won't go back to normal until sometime like Feb next year. My host mum is more hopeful, saying that quarantine will be lifted in August and things will be normal by December. My host sister bets quarantine will go on until next January and things won't be normal until this time next year. Its a bit grim.
I'm currently very safe here, I haven't left my house in almost 3 months. No one in my family leaves the house, we order our groceries through delivery and most things we need is through delivery. We disinfect everything that comes into the house, and we're all washing our hands like crazy all the time.
One thing that the pandemic has brought into Chile is a heightened sense of community. Family and community are very valued here, and everyone knows their neighbours and are close to them, and there's almost always a family event every weekend. Now, with the pandemic, of course, large gatherings can't happen, but there have been numerous Zoom carretes (parties) and weekly phone calls home are common.
The rise of buying local and supporting the local business has also created a larger sense of community. Before the pandemic, it was very normal to visit la feria (the fair, a fruit and veg farmers market, buying fresh produce directly from the farmers and supporting the local industry). However, because we can't go out, the venders have started a delivery service, and one of our neighbours brings a box of fresh fruits and vegetables once a week. People in our neighbourhood have also started delivery bread or even making their own and selling it, and so we buy our bread freshly made from our local community. It's been really amazing how the attitudes towards community have changed since the beginning of the pandemic, and really we've all become closer since we've been apart.
During the week, I still have my normal online classes as I mentioned in my last post. Currently, we're all still taking school week by week and month by month, as we don't know when we will return to 'normal' school, we've just been doing what we can. Normally, Chilean school goes for two semesters, each 18 weeks long, then they have 2 weeks winter holidays (learn more about school in this blog post). However, we had our winter break pushed forward to April because the school needed the two weeks of breaks to plan properly for online schooling. So, currently, I think I have online school/'normal' school (if we ever go back) for the rest of my exchange. They are also extending the school year into the summer holidays to make time and make up for time lost in online schooling. With that, the rumour is that we're expected to be in school through December, only breaking for a week or so for Christmas and New Years, and then school throughout January as well.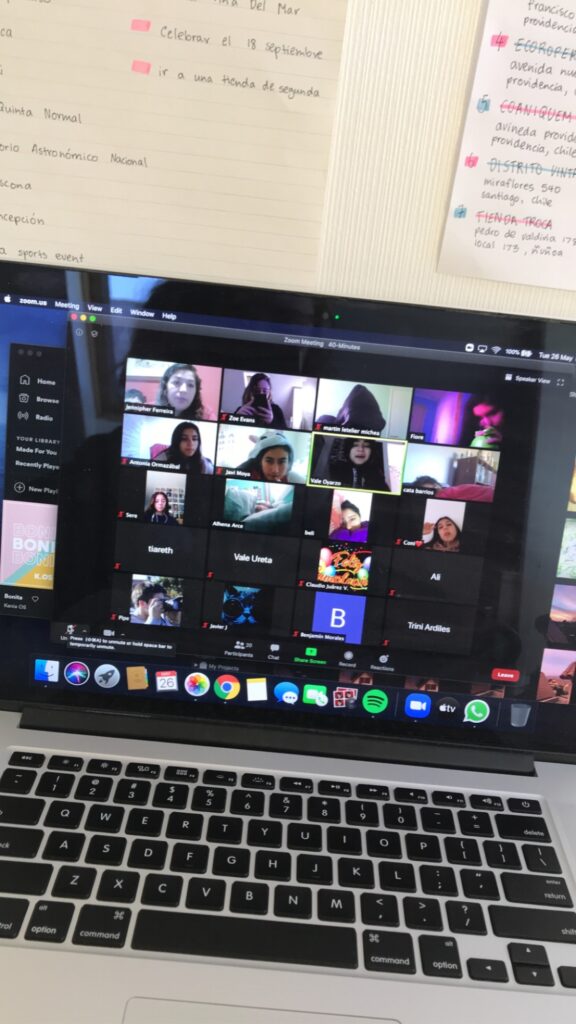 Currently, I don't mind too much having online school and everything because it keeps me busy during the week and helps stop some of the boredom. It does suck that I don't really get to see my friends properly and enjoy that experience of having proper school on an exchange, but a different, and more positive, take on that is that I'm currently experiencing what it's like to live through a global pandemic in a very unique situation. Not many people can put 'Survived global pandemic as a 16-year-old in a foreign country in which I previously didn't know the language of, without my biological family' on their resume, can they? Well, neither can I, because that's not how resumes work, but it's a good joke.
I've been trying to stay busy during la cuarentena, and so I've made a quick little list of things I've been doing:
Tried/Ate a whole alcachofa (artichoke) for the first time. Very interesting experience, but I think its more fun the way you eat it than the actual taste, about a 5/10. Here, they eat it with either mayo or lemon juice, and there's a bit of 'which team are you on?' type thing. I'm team mayo jajaja.
Had a few video calls with both family and friends from Sydney and mis amigxs chilenxs (chilean friends)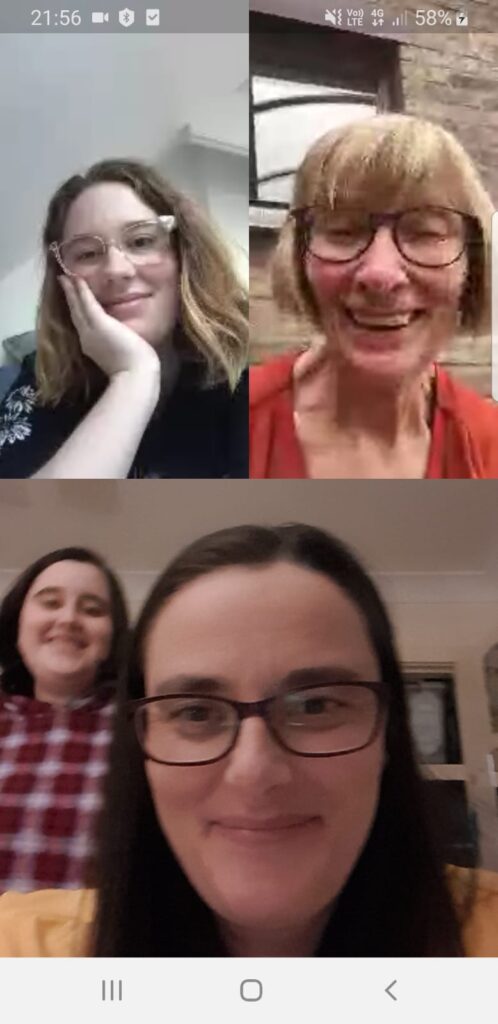 I joined an international RYLA Zoom meeting hosted by my Rotary district here in Chile, Distrito 4340, talking with Rotarians from Chile, Peru, Mexico, Argentina and Spain about how we as youth can plan for our futures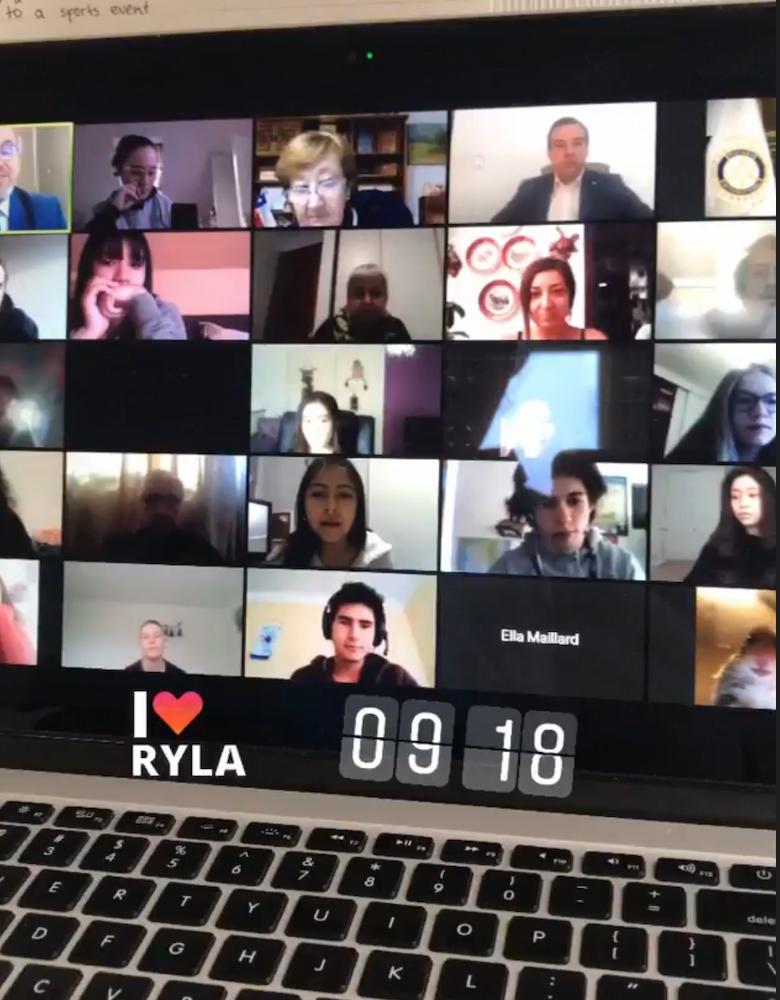 Aaaaaand this is where I'm going to end it for now. Thanks for reading, and if you have any questions, I'm very happy to answer them :))