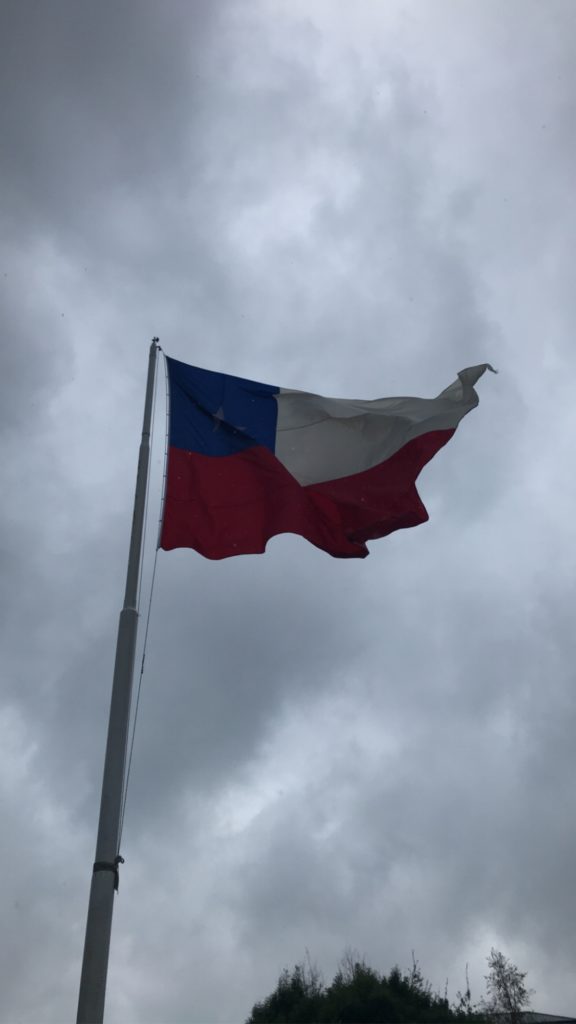 Hi Everyone! Hola Todos!
Desplácese hacia abajo para la traduccion al español.
English
I've decided to make a bucket list of things I want to aspire to achieve this year. It's a mix of places I want to visit, experiences I want to have and personal goals as well. I'm not sure if I can get everything done, but the hope is that I at least get the bulk of it done.
Without further ado, the list:
Places to visit:
Templo Bahá'í de Sudamérica (The Baha'i Temple of South America)
While I'm not of Baha'i faith, the architecture of this temple is amazing and the view is supposed to be quite amazing as well. The temple is also very close to where I am right now, so hopefully, I can make it there pretty easily.
Cerro Santa Lucia
A really nice park in Santiago that is supposed to be surrounded by some cool buildings as well.
Cerro San Cristóbal
This is a really big hill in Santiago that has a cable car and amazing views.
Sky Costanera
Mall Costanera Center is a shopping centre in Providencia, Santiago, and is right next to the Gran Torre Santiago, the tallest building in South America at 300m tall. At the top of the Gran Torre Santiago is the tourist attraction Sky Costanera, a room with all-around windows so you can look over all of Santiago, pretty much. This experience is a more pricey, but its a once in a lifetime thing.
Fantasilandia
An amusement park in Santiago.
Zooligico Metropolitana/Nacional (Metropolitan/National Zoo)
Animals are pretty cool.
San Antonio
San Antonio is a port town on the coast of Chile, about 1 1/2 hours east of Santiago. I want to see the coast, and as well I have exchange friends in San Antonio.
Talca
Talca is about 3 hours south of Santiago, and I'm not sure what's around there, but I want to visit my exchange friends.
San Fernando
1 1/2 hours south of Santiago, I want to visit my exchange friends.
Valparaíso / Viña Del Mar
Valparaíso and Viña Del Mar are both coastal towns with beaches, about 2 hours north-east of Santiago. I like the beach, and they are definitely very touristy must-see places.
Rapa Nui / Isla de Pascua / Easter Island
Easter Island is an island off the coast of Chile, most famous for its massive head statues, called Moai, and its indigenous history. I was supposed to go on a trip with Rotary to Easter Island, however it was cancelled due to Covid-19. I don't think I'll be able to visit Easter Island, but it's still on the list.
Parque Quinta Normal
A park in Santiago that's supposed to be really nice.
Observatorio Astronómico Nacional de Chile (Chilean National Astronomy Observatory)
I love stars and star gazing, so a visit to the national observatory seems like a good idea.
La Chascona
La Chascona is the house in which well-known Chilean poet Pablo Neruda wrote a lot of his work. It's now a museum.
Concepción
Concepción is a coastal town quite a bit further south in Chile. It sounds like a cool place to visit, but I'm not sure about how I'm going to get there.
Museo de Bella Artes (Museum of Fine Arts)
I love art, and I'd love to see Chilean art and culture.
El Museo de la Memoria y los Derechos Humanos (Memorial and Human Rights museum)
This museum holds artefacts related to the exploitation of human rights during the Pinochet dictatorship in Chile, and acts as a memorial for those who lost their lives under his government. If you aren't aware of this crucial part of Chilean history, Google is free and quarantine is as good as any time to brush up on some global history and culture.

To Experience:
A sports event (either in El Estadio Nacional / National Stadium, or just one at school)
Chileans like their sport and they have a few sports here that I've never really seen in Australia, like the school synchronised swimming team, and so I want to go to a sports game/event
A concert
If you've known me for a little bit, you'll know that I love live music and going to music concerts, and I would love to go to a music event in Chile. I was planning to go to Lollapalooza Chile, a large music festival in Santiago, however that was cancelled/postponed due to Covid-19.
Bailar Cueca (Dance Cueca)
La Cueca is a Chilean dance (I think even the national dance but don't quote me on that) and an important part of Chilean culture. I'd love to experience it.
Train Hopping in Santiago
The public transport and metro in Santiago is pretty alright, and so I want to bring a bit of the 'Train of Death' tradition I have with my friends in Sydney to Santiago. The idea is that you close your eyes and put your finger on any place on the Metro train map, and go and spend your day there exploring.
Nieve (Snow)
Chile gets pretty cold during the winter, and sometimes it snows. It hasn't snowed since about 2017/2018, but I really hope it snows this year, it would be very cool to experience.
Terremotos (Earthquakes)
Chile is geographically situated on the edge of a tectonic plate, most commonly known as 'The Ring of Fire', and so it experiences many earthquakes quite frequently. Of course, I don't want a massive earthquake to happen while I'm here, because that's bad for everyone, but it would still be cool to experience one.
Celebrate the 18th of September
The 18th of September is Chile's national day and is celebrated by partying, dancing, music, singing, traditional Chilean food and drinking. Of course, I can't drink, its part of exchange rules, however, I've still got to include it as an act of celebration in Chilean culture. I've heard amazing stories of the celebrations of the 18th of September from other exchange students, so I'd love to experience it myself.
Go to a second-hand store
A very odd addition to this list, but I love second-hand shopping and the ethics around it, and I'd love to do that here in Chile.
Personal Goals:
Become fluent in Spanish
This is the goal for all exchange students; to become fluent in their host languages. Learning a new language was a big reason of why I did exchange, and so I'm studying hard and to be fluent in Spanish by the end (or even before) of the year.
Not get sent home early
This seems like a really stupid goal, but trying to stay in Chile (or any host country) currently within the Covid-19 pandemic is proving to be fairly difficult, and so I want to do whatever I can to stay here
Get involved in something for/in the community
In Aus, I was almost always doing work for charity, either through Rotary or other means, and getting involved in the community, and I want to do that here in Chile as well. It might look like just joining a community sport or helping out somewhere at a Rotary event, but I'd like to get involved.
Aaaaand that's about it. It's a lot, and a lot of it is quite wishful thinking, but I'm going to try and complete as much as I can while I'm here. I'm planning to write blog posts about most if not all of my experiences on this list, just as a log for myself and for those who want to read them as well. As well, if you know of any other Chilean experiences or places to visit, please let me know! Thank you and have a good day!!! xxx
Español
Yo hice una lista de deseos para mi año de intercambio en Chile. La lista tiene lugares que quiero visitar, cosas que quiero experimentar y mis aspiraciones para este año.
Luegares que quiero visitar:
Templo Bahá'í de Sudamérica
Cerro Santa Lucia
Cerro San Cristóbal
Sky Costanera
Fantasilandia
Zooligico Metropolitana/Nacional
San Antonio
Talca
San Fernando
Valparaíso / Viña Del Mar
Rapa Nui / Isla de Pascua
Parque Quinta Normal
Observatorio Astronómico Nacional de Chile
La Chascona
Concepción
Museo de Bella Artes
El Museo de la Memoria y los Derechos Humanos

Cosas que quiero experimentar:
Un evento de deportes
Un concierto / festival de música
Bailar la Cueca
Explorar una estación de metro al azar
Nieve
Terremotos
Celebrar el 18 de Septiembre
Ir a una tienda de segunda mano
Mis aspiraciones:
Ser fluida en español
No volver a Australia temprano
Me involucro en la comunidad o la caridad
Y eso es todos! Gracias por leer, y si está en Chile y quiere ir conmigo a algo en mi lista, contáctame! Tenga una buena día xxx