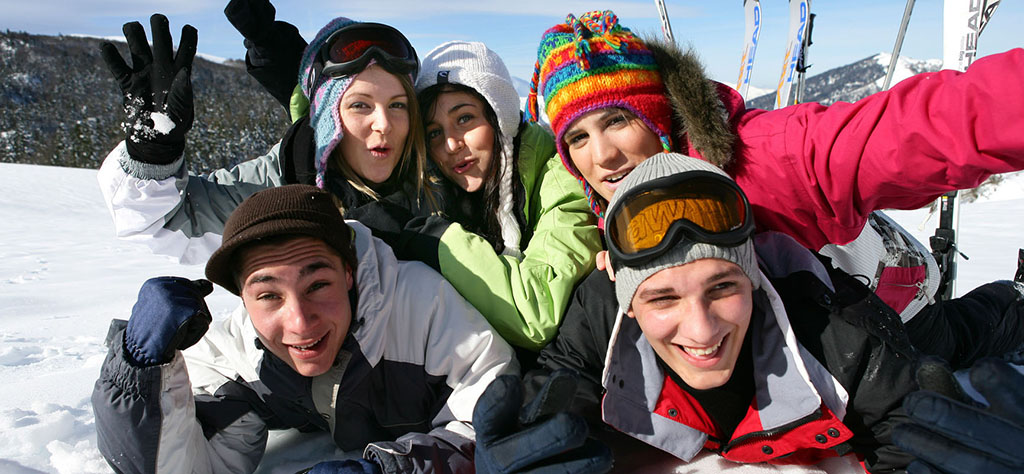 About Me!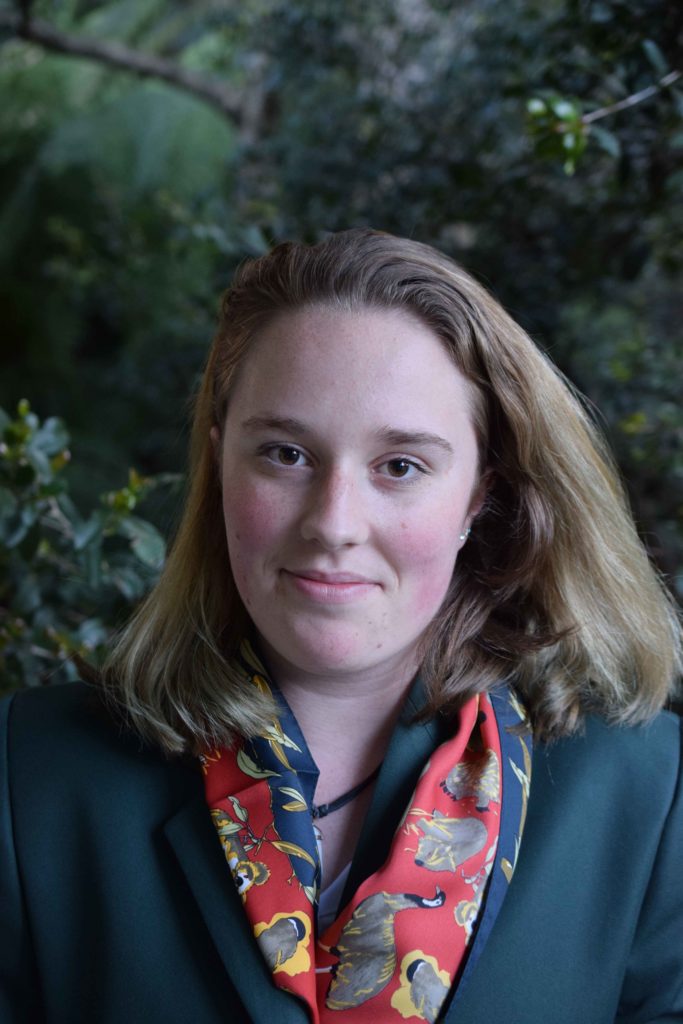 (English) – scroll for Nederlands & Español
Hi Everyone!
My name is Zoe Evans and I am a Rotary Youth Exchange Student for 2020!
I currently live in Sydney, Australia and my host country/city is Peñalolen in East Santiago in Chile. My sponsor club is Turramurra Rotary, and, as far as I know, my host club is Peñalolen Rotary.
I'm 16 years old (turning 17 on exchange) and in my lifetime so far I think I've moved house roughly 18 times. I was born in Leuven, Belgium and moved to Australia when I was knee high to a grasshopper. Depending on how tired I am, I'm sometimes fluent in both English and Flemish (the Belgian dialect of Dutch). Language to me is something that is so interesting and a passion I've always wanted to explore and learn more about.
I lived in Perth, Western Australia for a lot of my younger childhood years, and I still consider it a part of my home in some senses. Home, to me, isn't necessarily just one place, it is a presence within many difference experiences in which I feel comfortable in (if that makes any sense?). I have parts of my home in Perth, parts of my home here in Sydney and parts of my home in Belgium. Hopefully soon, as well, I'll have a part of my home in Chile.
Moving and change has become something that I'm used to, and the adventure of a new place has always captured my attention. Growing up, my moeke hosted exchange students in Belgium as my mama was growing up, and my mama passed those stories onto my sister and I. My mama and papa both went backpacking around Australia and parts of Europe in their early 20s, and told us stories of their travels, and I guess they both passed that sense of adventure to me.
I first heard about Rotary Youth Exchange while I was at another Rotary organised event; a leadership-based camp called the Rotary Youth Program of Enrichment (RYPEN). There was a presentation by Rebound student (someone who has completed RYE previously) Ngaire Ralph, who presented about her time in Sweden. Pamphlets about Rotary Youth Exchange were handed out, and so my exchange journey was started. A big, massive, enormous thank you goes to St Ives Rotary, first off, for sponsoring me to attend RYPEN, as not only was it an amazing experience that has changed me in too many ways to write here, but also as it was also where I was introduced to RYE. Secondly, thank you so much to Ngaire for sharing her story, and not to suck up too much, but also for inspiring me to do RYE.
There are 47 days until I leave for Chile, and as the excitement builds, so does the amount of work and packing I need to do, and so I'll have to leave it at that for now. Thank you to Turramurra Rotary for sponsoring me on my exchange, and thank you to Peñalolen Rotary for hosting me.
I hope everyone has an amazing day!
(Nederlands)
Hallo Eidereen!
Mijn naam is Zoe Evans en ik ben een Rotary Youth Exchange Student voor 2020!
Ik woon momenteel in Sydney, Australië en mijn gastland / -stad is Peñalolen in Oost-Santiago in Chili. Mijn sponsorclub is Turramurra Rotary en, voor zover ik weet, is mijn gastclub Peñalolen Rotary.
Ik ben 16 jaar oud (17 jaar bij ruil) en tot nu toe denk ik dat ik ongeveer 18 keer ben verhuisd. Ik ben geboren in Leuven, België en verhuisde naar Australië as ik was heel klein. Afhankelijk van hoe moe ik ben, spreek ik soms vloeiend Engels en Vlaams (het Belgische dialect van het Nederlands). Taal is voor mij iets dat zo interessant is en een passie die ik altijd al heb willen verkennen en waar ik meer over wil leren.
Ik woonde veel van mijn jongere jeugdjaren in Perth, West-Australië, en ik beschouw het nog steeds als een deel van mijn huis in sommige opzichten. Thuis is voor mij niet noodzakelijk maar één plek, het is een aanwezigheid in veel verschillende ervaringen waarin ik me op mijn gemak voel (als dat ergens op slaat?). Ik heb delen van mijn huis in Perth, delen van mijn huis hier in Sydney en delen van mijn huis in België. Hopelijk binnenkort ook een deel van mijn huis in Chili.
Bewegen en veranderen is iets waaraan ik gewend ben geraakt en het avontuur van een nieuwe plek heeft altijd mijn aandacht getrokken. Toen ik opgroeide, organiseerde mijn moeke uitwisselingsstudenten in België terwijl mijn moeder opgroeide, en mijn moeder gaf die verhalen door aan mijn zus en ik. Mijn moeder en papa gingen beide in hun vroege jaren 20 backpacken in Australië en delen van Europa en vertelden ons verhalen van hun reizen, en ik denk dat ze dat gevoel van avontuur allebei aan mij hebben doorgegeven.
Ik hoorde voor het eerst over Rotary Youth Exchange toen ik op een ander georganiseerd Rotary-evenement was; een op leiderschap gebaseerd kamp genaamd het Rotary Youth Program of Enrichment (RYPEN). Er was een presentatie door Rebound-student (iemand die RYE eerder heeft voltooid) Ngaire Ralph, die over haar tijd in Zweden presenteerde. Er werden pamfletten over Rotary Youth Exchange uitgedeeld, en zo begon mijn uitwisselingsreis. Een grote, enorme, enorme dank gaat in de eerste plaats uit naar St Ives Rotary voor het sponsoren van mij om RYPEN bij te wonen, want het was niet alleen een geweldige ervaring die me op te veel manieren heeft veranderd om hier te schrijven, maar ook omdat het ook waar ik kennis maakte met RYE. Ten tweede, heel erg bedankt aan Ngaire voor het delen van haar verhaal, en niet te veel op te zuigen, maar ook voor het inspireren van mij om RYE te doen.
Er zijn 47 dagen voordat ik naar Chili vertrek, en naarmate de opwinding groeit, neemt ook de hoeveelheid werk en verpakking die ik moet doen, en dus moet ik het daar voorlopig bij laten. Bedankt aan Turramurra Rotary voor het sponsoren van mijn uitwisseling, en bedankt aan Peñalolen Rotary voor het hosten van mij.
Ik hoop dat iedereen een geweldige dag heeft!
(Español) – Google Translate
¡Mi nombre es Zoe Evans y soy estudiante de Rotary Youth Exchange para 2020!
Actualmente vivo en Sydney, Australia y mi país / ciudad anfitriona es Peñalolen en East Santiago en Chile. Mi club patrocinador es Turramurra Rotary, y, que yo sepa, mi club anfitrión es Peñalolen Rotary.
Tengo 16 años (cumplí 17 en el intercambio) y en mi vida hasta ahora creo que me he mudado de casa aproximadamente 18 veces. Nací en Lovaina, Bélgica, y me mudé a Australia cuando estaba cerca de un saltamontes. Dependiendo de lo cansado que esté, a veces hablo inglés y flamenco (el dialecto belga del holandés). El lenguaje para mí es algo muy interesante y una pasión que siempre quise explorar y conocer más.
Viví en Perth, Australia Occidental, durante muchos de mis años de infancia y todavía lo considero parte de mi hogar en algunos sentidos. El hogar, para mí, no es necesariamente un solo lugar, es una presencia dentro de muchas experiencias diferentes en las que me siento cómodo (¿si eso tiene sentido?). Tengo partes de mi casa en Perth, partes de mi casa aquí en Sydney y partes de mi casa en Bélgica. Espero que pronto, también, tenga una parte de mi casa en Chile.
Mover y cambiar se ha convertido en algo a lo que estoy acostumbrado, y la aventura de un nuevo lugar siempre me ha llamado la atención. Mientras crecía, mi Moeke acogió a estudiantes de intercambio en Bélgica cuando mi mamá crecía, y mi mamá pasó esas historias a mi hermana y a mí. Mi mamá y mi papá fueron de mochilero por Australia y partes de Europa cuando tenían poco más de 20 años, y nos contaron historias de sus viajes, y supongo que ambos me transmitieron esa sensación de aventura.
La primera vez que escuché sobre Rotary Youth Exchange estaba en otro evento organizado por Rotary; un campamento basado en el liderazgo llamado Programa Rotario de Enriquecimiento Juvenil (RYPEN). Hubo una presentación de la estudiante Rebound (alguien que completó RYE anteriormente) Ngaire Ralph, quien presentó sobre su tiempo en Suecia. Se entregaron folletos sobre Rotary Youth Exchange, y así comenzó mi viaje de intercambio. Un gran, enorme, enorme agradecimiento a St Ives Rotary, en primer lugar, por patrocinarme para asistir a RYPEN, ya que no solo fue una experiencia increíble que me ha cambiado de muchas maneras para escribir aquí, sino también porque también fue donde me presentaron a RYE. En segundo lugar, muchas gracias a Ngaire por compartir su historia, y no por succionar demasiado, sino también por inspirarme a hacer RYE.
Hay 47 días hasta que me vaya a Chile, y a medida que aumenta la emoción, también lo hace la cantidad de trabajo y el embalaje que debo hacer, por lo que tendré que dejarlo así por ahora. Gracias a Turramurra Rotary por patrocinarme en mi intercambio, y gracias a Peñalolen Rotary por acogerme.
¡Espero que todos tengan un día increíble!